Post by Alexxx33 on Mar 5, 2016 15:32:57 GMT 1
4º
Aurora- "Running with the wolves"
Norway
MEDIA DE RANKING: 4'66
PUESTO MÁS ALTO: PROXIMAMENTE
PUESTO MÁS BAJO: PROXIMAMENTE
Mi reacción al oír esta canción es la siguiente: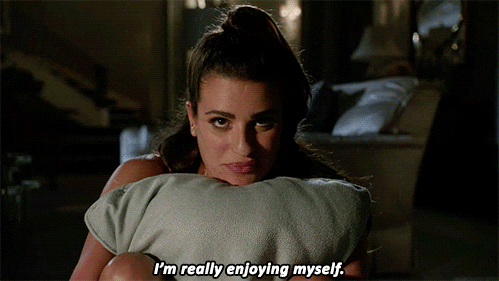 Running with the wolves me gusta bastante. La voz frágil pero potente de Aurora casa perfectamente con el instrumental semi épico/electrónico (básicamente parece la BSO de una película rollo Double Dragon o Big Trouble in Little China). Cuando la escuche en un primer momento supe que iba a quedar top 3 mínimo y casi gana.
En mi opinión lo merecía más que San Marino, pero la cuestión es que como bien alguien mencionó en el directo (que me diga quién fue y lo añado) la mayoría de personas suele apoyar a los dark horses, es decir, países que no tienen un gran historial y que mandan a una canción notable con la que ganan. Curiosamente luego esos países sienten el rechazo general (Andorra,Ukraine,Uk...) quizás porque el momentum let's help cause this is the new TV show of the Teletubbies ha acabado aunque con algunas canciones estuve bastante contento con que ganaran y no es este caso, en ESCT16 la ganadora debía ser Running with the wolves.
Volviendo a la canción, creo que el estribillo de RWTW ha sido el estribillo que más se me ha pegado de las últimas ediciones de ESCT, me ponía a cantarlo en la ducha mientra el flequillo mojaba me tapaba media cara y luego me daba cuenta de que no estaba lo suficiente drogado para llevarlo acabo...es que no me habéis oído cantar...lo uso como método de tortura en el LoL contra mis amigos ahí lo dejo.
Literalmente este soy yo cada vez que me ducho, literalmente SIEMPRE.
(
R.I.P CORY MONTEITH BELOVED PERSON AND BELOVED ACTOR
)
Respecto al número de puestos recibido no puedo comentar nada ahora mismo ya que estoy en casa de mis padres y solo tengo la nota final. Haré un update mañana para ponerlas hasta entonces lo dejo vacío.
Dejamos a Aurora en el puesto 4º.
MEDIA DE RANKING: 4'66
PUESTO MÁS ALTO: 1º (x3)
PUESTO MÁS BAJO: 9º (x2)
RANKING PERSONAL: 4º
Es la única canción junto a la ganadora en no recibir ningún bottom 2.
Si llego a ponerla primera hubiese escalado algún puesto más jajajaja otra vez sera